About Mark Durland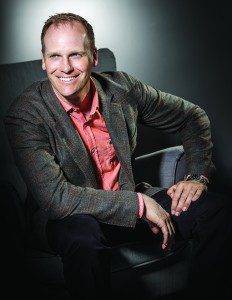 Mark grew up in a small town in Northeastern Pennsylvania.  He began his golf career at the age of twelve, playing with his father in a weekly golf league.
Mark was a four-year starter for his high school golf team.  He earned various awards and honors through his high school career.
Mark continued his golf career at Gannon University in Erie, PA.  He played two full seasons before passing his Playing Ability Test to become a registered apprentice of the PGA.  He interned at Lake Shore Country Club in Erie, PA until he graduated from college in 1997.  After college he worked his first winter in Naples, FL at Imperial Golf Club.
The following winter, Mark was afforded the opportunity to work at Naples National Golf Club.  During his tenure, he had the privilege to meet and observe such teachers as Gene Sarazen, David Leadbetter, Craig Harmon, Bob Ford, Lonnie Nielsen and John Calabria.  He spent the summer of 1999 teaching at Huntsville Golf Club in Shavertown, PA.
Mark was offered the opportunity to work at Naples Grande Golf Club in April 2000, shortly after the club opened.  He became a PGA Member in September of the same year.  While working for Naples Grande, he had the privilege of teaching alongside Top 100 Golf Instructors:  James Sieckmann, Mark Wood, Tom Patri, Jon Tattersall and Eden Foster.  He also assisted with Dave Pelz Short Game Schools and Nicklaus-Flick Golf Schools.
Mark plays golf left-handed and is a proponent of proper impact fundamentals.  He bases his communication with students on simplicity.  Currently, he is the Director of Instruction at the Durland Golf School at Naples Grande which he helped establish in October 2005.
During his tenure Mark has been honored to receive: Golf Magazine Top 100 Teacher in America; 2021 Teacher of the Year, South Florida Section PGA; 2015 Golf Digest Best Teacher in Florida; 2014-15 Golf Digest Best Young Teacher in America (Top 40 under 40. ); 2012-13 Golf Digest America's Best Young Teacher (Top 40 under 40. ); 2008 Teacher of the Year, South Florida Section PGA and 2020, 2012 & 2007 Teacher of the Year, Southwest FL Chapter PGA.  Mark also presented to his peers at the 2013 & 2014 Trackman Users Conference in Phoenix, AZ.  His other interests include football, baseball, fitness, reading and traveling.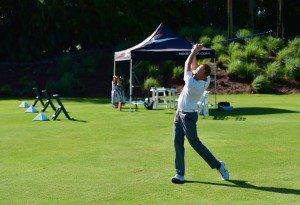 Teaching Philosophy
Mark has extensive experience teaching a variety of students including top professional golfers to first-time beginners.  He teaches both male and female students, junior and senior golfers, and is also qualified in teaching individuals with disabilities or special needs.  He understands that students are all different and have to be taught as individuals.
A proponent of proper impact fundamentals, Mark, bases his communication with students on simplicity. He is constantly searching for new ways to downsize the golf swing and its components for his students. His instruction includes the latest in technology and a variety of drills that help students make the appropriate changes to their golf swing. The technology assists in diagnosis and giving feedback on each swing, while the drills help students to retrain their motor pattern.
Mark believes that the game of golf is as hard as we make it.  Students have access to more information than ever through the internet, portable devices with swing capture, YouTube, etc....  If we continue to overanalyze our golf swing further confusion is inevitable.  This confusion leads to doubt.  Once doubt enters into the equation and our confidence is damaged, the game has won.
Mark teaches that a golf swing starts with practical fundamentals to fit a student's particular pattern. Since using TrackMan his focus has turned to helping students create proper impact alignments. He prefers to use the swing each student possesses if it is functional in producing the desired impact. Mark's goal is to help a student identify and understand the tendencies in their golf swing. The student can then work to improve and eliminate these tendencies.
Mark feels strongly that to make a change in the golf swing takes time and practice.  If a student is looking for short term success, Mark will work exclusively on the short game.  Many students have taken five to ten strokes off their score in one month with intensive short game training.  As for the full swing, it can take a student much longer to become comfortable and see results.  Playing lessons are an essential part of his training so students can learn to take it to the golf course - where it counts!
In his quest to keep current on the new trends in golf and fitness, Mark continually reads top authors, travels the country to observe top teachers, and attends industry shows and seminars in an effort to provide his clientele with the best instruction possible.